Welcome to Data Recovery
Hospital
Data Recovery Hospital exists to help clients recover data from any make or model of desktop and laptop hard disk drives (HDDs), multi-disk RAID devices and any type of removable media.
We have developed tailored solutions for recovering data from all leading brands.
Furthermore, we have designed our business to deliver the highest possible recovery rate at the lowest possible cost, given client demands for speed, security and service. As a consequence we can promise all of our clients:
Emergency Data Recovery Services – Collection within 60 minutes anywhere in the UK, critical data recovered within hours not weeks.
Emergency, Priority and Budget services available – free no obligation quotation, free assessment and up front pricing.
Free UPS Collection anywhere in the UK

Free in lab assessment.

Second opinion for RAID arrays, hard drives and flash memory declared unrecoverable.
Have you tried other computer repair or data recovery companies and been unsure if they have actually tried to recover your data? Or have you been charged for very expensive parts or a meaningless 10 page report?
We regularly recover drives declared unrecoverable so there still may be a chance.
Call Andy on 0800 999 3282 and get a second opinion – R3 routinely recover drives declared unrecoverable and have the best data recovery technicians in the UK ready to assist with complex cases.
We were in the middle of an intense mobile commitment when the hard drive on a Mac died. As part of the ensuing panic on discovering essential material had not fully backed up (Lesson, I know) i happened on R3 via Google. Subsequent call, over a weekend provided reassurance, support and direction, followed by a detour by Andy to pick up the dead drive from my house. Service thereafter was calm, professional and rapid, with excellent feedback and advice which saved us money. Overall, R3 displayed a genuine talent for reducing a crisis to a drama. We now have all the essential information back. I wholeheartedly recommend R3.
Richard Merrick – Eatonbank Ltd
Competitive transparent pricing – 'No data, no fee'
Receive a competitive fixed-price quote BEFORE you send in your device – on all but the more complicated RAID cases. There is no payment until you review the files we are able to recover – and clearly no charge in the unlikely event recovery is unsuccessful.
Free diagnosis – by phone or email
Our specialist data recovery engineers can diagnose the vast majority of faults remotely for free. Just call or email and we'll tell you what the problem is, whether your data can be recovered, and the full costs and timescales involved in doing so.
Fast, professional service
We can recover your data within 24 hours in 95% of all cases. Collection, delivery, account management & online case tracking are free as part of the service.[more]
Highly qualified, experienced and focused team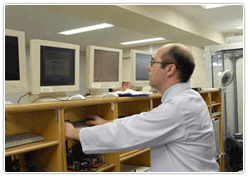 Our Data Recovery team contains specialist teams of experienced professionals across all the disciplines
Industry leading data recovery facilities
Our clean room facilities are rated ISO3 standard; the highest standard available in the UK today. [more]
Complete confidentiality assured
We understand the vital importance of making sure clients' data is secure.
We are located on a high security site with security officers and CCTV 24 hours a day, vet all staff thoroughly, and strictly manage entry to all areas of our data recovery facilities.
Secure destruction of data / recycling hard drives
The DRH team of data recovery engineers have an enviable success rate recovering data from failed drives thanks to the combination of technical skills, experience and resources combined at Security House to enable cost effective data recovery for all situations.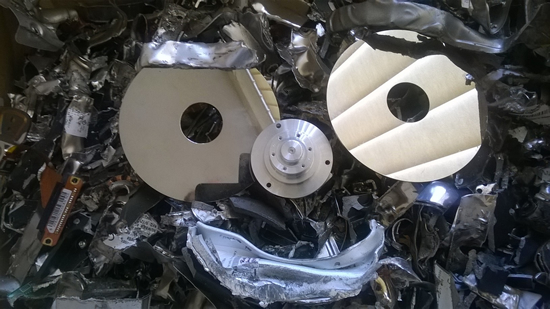 From a broken memory stick, dropped hard drive or failed RAID array or VM we recover data in our Sheffield lab every day of the year.
Once completed and the recovered data is returned safely, drives and donors are wiped or rendered beyond recovery for the security of our clients data.
In addition to our hard drive wiping services ww can also offer secure hard drive destruction which even the DRH Team cannot recover data from.
So whatever the nature of the data loss problem, regardless of manufacturer of type of storage device, the Data Recovery Hospital can offer a full diagnosis, a swift solution and an after care package to get your operation back on its feet as quickly as possible.
Reviews from Our Clients
Andy and Stewart from R3 responded very promptly to my initial Web enquiry and were able to give me an upfront cost (including any potential extras).
I sent in the failed/clicking hard disk and after a very short delay while a suitable donor drive was sourced, I was sent a list of the files that could be recovered. This was approved, so the data was restored to a USB hard drive which was despatched by courier for next day delivery.
I was kept informed of the progress along the way, the data recovery was very successful and I can only thank the team at R3 for their efficient and excellent service.
I can highly recommend the team at R3 Data Recovery to do a first class job within the time and budget they quote.
Dom S – Sutton
I am working in Kazakhstan. My hard drive suddenly failed leaving me with no access to vital info for my job. I contacted R3 to discuss. Hard drive was hand carried to UK by a colleague on a Thursday. He posted to R3 on overnight delivery. R3 had the data 100% recovered by Monday and it was sent out to another colleague who hand carried back to Kazakhstan for me. I had it back in my hands by Friday. A remarkable turn-around. R3 kept me fully informed as to how the work was progressing. An excellent company to deal with.
Chris Orthodoxou – Hounslow
My apple computer completely gave up and I faced the horrible prospect of losing all my photos and films of my family. I contacted r3 and we went over everything that I wanted recovered in detail, I am not someone who is great with technology but they were really patient.
The communication betweent me and r3 was exceptional. They gave me daily updates about what was going on and as soon as they had recovered the data they took the time to go over again in great detail how to view my lost data before returning it back to me.In particular Mr. Wainwright took a great deal of his time to help me go over my lost data, being on the other end of the phone at a moments notice.
I couldn't be happier with the quality of the service and I would seriously advise anyone to use them. Do not worry if you have no idea about technology, they talk everything through with you. It is expensive but I personally believe every penny was well spent, especially counting up the hours of help I was given. Thank you very much, a very happy customer.
Kerry Rix – Truro
R3 successfully recovered all my data off a full 2TB external hard drive. I had thousands and thousands of files on the drive including important still and video shots of leaping salmon. I was told of the costs from the outset and was kept informed by friendly and knowledgeable staff every step of the way. Although the price was more than I would have liked to pay, the fact that I got all my data back meant it was good value for money. Exceptional service, thank you!
Dewi – Welshpool
I am an Apple developer and I owe a massive thanks to R3 Data Recovery who saved my precious data when my Western Digital My Book 2 TB drive crashed on me, which is why I decided to write this review.
Everything was smooth sailing from start to finish, for me anyway as I knew my drive would be in safe hands. Andy sent a courier to collect my drive which was promptly collected the following day, even though my second contact when I had finally made my decision to go with R3 Data Recovery was on a Sunday at very early hours, Andy emailed me back straight away as he was still working on another job, impressed, I was.
I whole heartedly recommend R3 Data Recovery to anyone who is of need of data recovery, and would urge you to look nowhere else for the sake of your data and your sanity. In my humble opinion R3 Data Recovery are more than specialists they are genuine professionals.
You can find my full review here: http://mds.scaleviz.com/data-recovery/data-recovery/
Shane Hogan
Firstly, I truly thought all my data was lost (work and private). But, I would like to thank your company and Andy Butler for the excellent service you gave me for the data recovery from my corrupted NESO (HITACHI) External 500Gb HDD in terms of:
• The speed of action
• Going over and above what is expected in terms of customer service
• Ensuring that I received the software the same day even that the server had experienced some technical difficulties!
Having reviewed the data that I saved from my drive, I found all of the data in there that would have been lost forever. I can only all heartedly recommend your services to everybody after what I have experienced. It is re-assuring to know that there are still companies and people out there that take their work seriously and are prepared to help other people in their hour of need! Once again a MASSIVE thank you for all your help, without you I would have been in deep trouble with work and would have lost lots of very valuable and irreplaceable memories forever!
Tasso Papadopoulos – Registered Hearing Aid Audiologist
Andy Butler was incredibly knowledgable, helpful, swift and professional. He kept me uptodate with the recovery process and returned my data quickly. This service was extremely reasonable compared to other quotes I received. I would recommend this company to colleagues, friends and family.
Rev Annie Kirke – Church of England, Diocese of London
Emergency Recovery Over The Holidays
On Friday 19th of December at 22:46 an enquiry was received for the emergency recovery of a RAID 0 Integrated Samsung SSD within a Sony Vaio. Within 30 minutes of the enquiry Andy had a driver collecting the drive from Hemel Hempstead area and brought in with several other emergencies throught the evening right up to 2am Saturday morning.
Despite the high end laptop needing disassembly the SSD was extracted and imaging of the memory banks commenced early Saturday by in house Data Recovery engineer Martin. The recovery was completed and despatched by dedicated driver Sunday. A subsequent permissions issue accessing two of the folders within the recovered data was then corrected remotely by Andy.
The appreciative client took the time to send the following e-card after a request for a review of the R3 Data Recovery Service.. (click here to see the e-card)
R3 is made up of a team of data recovery specialists who help restore data from failed servers, hard drives, memory sticks. The R3 DR engineers skills help to restore data cost effectively. Benefitting home users and students as well as in an emergency fast restoration for business critical data, including onsite SAN, XSAN and large scale storage appliance infrastructure failures and
disaster recovery
for data centres.